DAN OWEN
What can we say about DAN that has not been said…
Any interest in music did not start until grade 10 at Bishop Carroll High School. I joined my brother (Beej) there – he had started one year earlier. His group of friends were arty/music types that were really into a group called THE BEATLES! It was pretty much like stepping off the curb and getting hit by a bus. This music – this group was amazing and they were speaking directly–AND ONLY– to ME. That first high school Christmas I received a record (vinyl) of The Beatles Live at The Hollywood Bowl. I wore out the record and the ink off the album jacket.
This opened up my world of music!!! Everyone seemed to be–OR wanted to be–in a band. I had discarded a guitar I had received a few years earlier as it required talent, interest and musical ability – none of which I possessed… so when it came time to form a band I assumed the drum chair – as Ringo had taught me everything I needed to know to play the only songs I wanted to play. Beej and a friend named Phil rounded out the trio that was known as Holt Reinhart & Wilson. We were certainly NOT the classic Canadian Power Rock Trio but we sure sounded good in our heads. The following year Rich came to Carroll and series of events were set in motion that were to shape our lives. The rest of high school saw a few band members come and go, several name changes and many concerts for friends.
What I listen to for inspiration:
Livin' on a Prayer – Bon Jovi, Slippery When Wet, 1986
Innocence – Harlequin, Love Crimes, 1981
Cant Fight This Feeling – REO Speedwagon, Wheels are Turnin', 1984
Starting Over – John Lennon, Double Fantasy, 1980
Living Years – Mike and the Mechanics, Living Years, 1988
Let it Be – Beatles, Let it Be, 1970
The Longest Time – Billy Joel, An Innocent Man, 1983
Cool Change – Little River Band, First Under the Wire, 1979
Your Wildest Dreams – Moody Blues, The Other Side of Life, 1986
Band on the Run – Paul McCartney & Wings, Tripping the Live Fantastic, 1990

RICH CROOKS
The guy in the band with his heart firmly affixed to his sleeve.
Born the year the Beatles' "Help" came out, music has always shaped Rich's life. From the tender age of 10, he was already forming bands and bossing everyone around.
Fast-forward a few years, and in high school Rich meets Dan and BJ Owen. He trades his hockey stick for a guitar and spends many a weekend working on his musical dreams with his partners-in-crime. After dabbling in University, it was after a few years on the road with the boys, he realized it was going to be a long road to stardom. After some other other grand musical adventures and marrying his high school sweetheart, Rich buckles down and tries "adulting", securing a diploma in Electronics and moving to BC.
Made a life for himself here, a solid career in the TV and film biz, raised a family of two wonderful kids. All the while playing in many, many bands. Try as he might, music won't leave him.
The kind of guy that will need speakers installed in his headstone, Rich sill always need to have music in his life..and afterlife, I guess.
A few songs of influence:
Somebody's Out There – Triumph, The Sport of Kings, 1986
That's What The Little Girls Do – The Knack, Get the Knack, 1979
Run To You – Bryan Adams, Reckless, 1984
Anything by the Beatles!
Good Vibrations – The Beach Boys, Good Vibrations, 1966
I Still Believe In You – Vince Gill, I Still Believe in You, 1992
Even The Losers – Tom Petty & Heartbreakers, Damn the Torpedoes, 1979

BJ OWEN
The role that music plays in making us human can't be understated.
Although these songs touch base in 5 different decades, I find commonality in how they inspire me.
I take the vocal emotional overload of Sam Smith, the regretful desperation of Coldplay's Scientist, the sensuality of that crazy Prince falsetto and the funky driving bass line of Panic Switch to create the window of how I see music playing out in my life.
There's that subconscious level that a great song reaches out to me and I want to deliver that feeling back with my own writing, with my own voice.
Songs I listen to for inspiration:
Golden Years – David Bowie, Station to Station, 1976
I'm Not The Only ONe – Sam Smith, In The Lonely Hour, 2014
Kiss – Prince, Parade, 1986
Panic Switch – Silversun Pickups, Swoon, 2009
The Scientist – Coldplay, A Rush of Blood To The Head, 2002
Under The Bridge, Red Hot Chili Peppers, Blood Sugar Sex Magic, 1992
Wicked Game – Chris Isaak, Heart Shaped World, 1989
The band was called Tracer. Original line-up: Beej Owen: keyboards, bass guitar, vocals Dan Owen: drums Bruce Van Leeuwen: guitar, vocals Rich Crooks: guitar, bass guitar, vocals
All of our parents were very supportive and even helped co-sign a loan to purchase a band vehicle and equipment. Tracer made a recording of "Everything Else" and "Hard to Know".
In June, rehearsals began and we picked up a used, grey Ford van. We picked it up on the 13th and it needs repairs by the 22nd. A peek at the future? July saw us at the first stop of our first professional tour - Invermere, BC. Even though it was a reasonably successful debut, both Rich and Beej lost their voices by mid-week. Both Beej and Rich spent much of week in the hot tub, breathing in the warm steam in a desperate bid to restore their voices.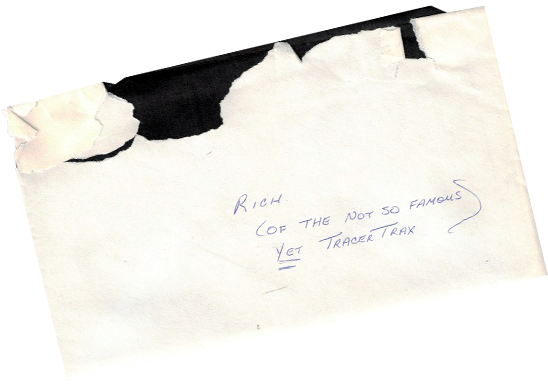 Homesickness and doubts were settling in. Emotions in the band were running high, and the mood was dark. Some changes to the band line-up and sound-man happened. Lots of letters home and the death of the van - enter the "short bus"!
The band experienced more success in the bar, new songs and set lists were working better, band performance was improving, and confidence is rising!
Strange new bass player comes and goes, the big hair experiments begin (so much backcombing and hairspray!), and the band is re-named "Avenue Road".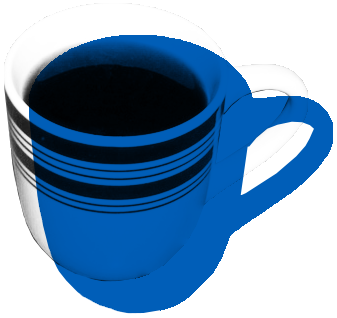 Long hours on the road. "Scraped together nickels and dimes to buy an eggroll with coffee, couldn't charge our meals on Saturday". Recorded "Lady Down" and "Avenue Road".
The long weeks away have taken their toll. In a band meeting, Rich finally blurts out that he wants to quit, but will stay on until a replacement is found. "BJ will never forgive me and I guess if I was him I'd react the same. I guess I seem like I'm totally the villain, I'm deliberately ruining everyone's life. I know what I'm doing is right for me, but I still feel like a piece of shit." - Rich


Avenue Road performed to a sold-out audience on Sept 23rd, 2017 at the Palace Theatre. They rocked the house with several other talented musicians including Juno Award winning artist and producer Russel Broom.